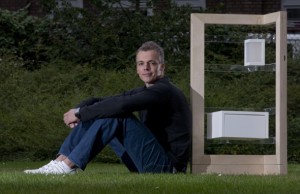 I am a computer scientist with a degree in art (interior architecture), or an artist with a degree in computer science, depending on my mood…
My day job is at TNO where I design and create data visualizations. In my spare time I work on various projects that all are some combination of design and technique. Please check them out at the projects page.
I live in The Hague, The Netherlands; you can reach me at: erik@erikboertjes.com.